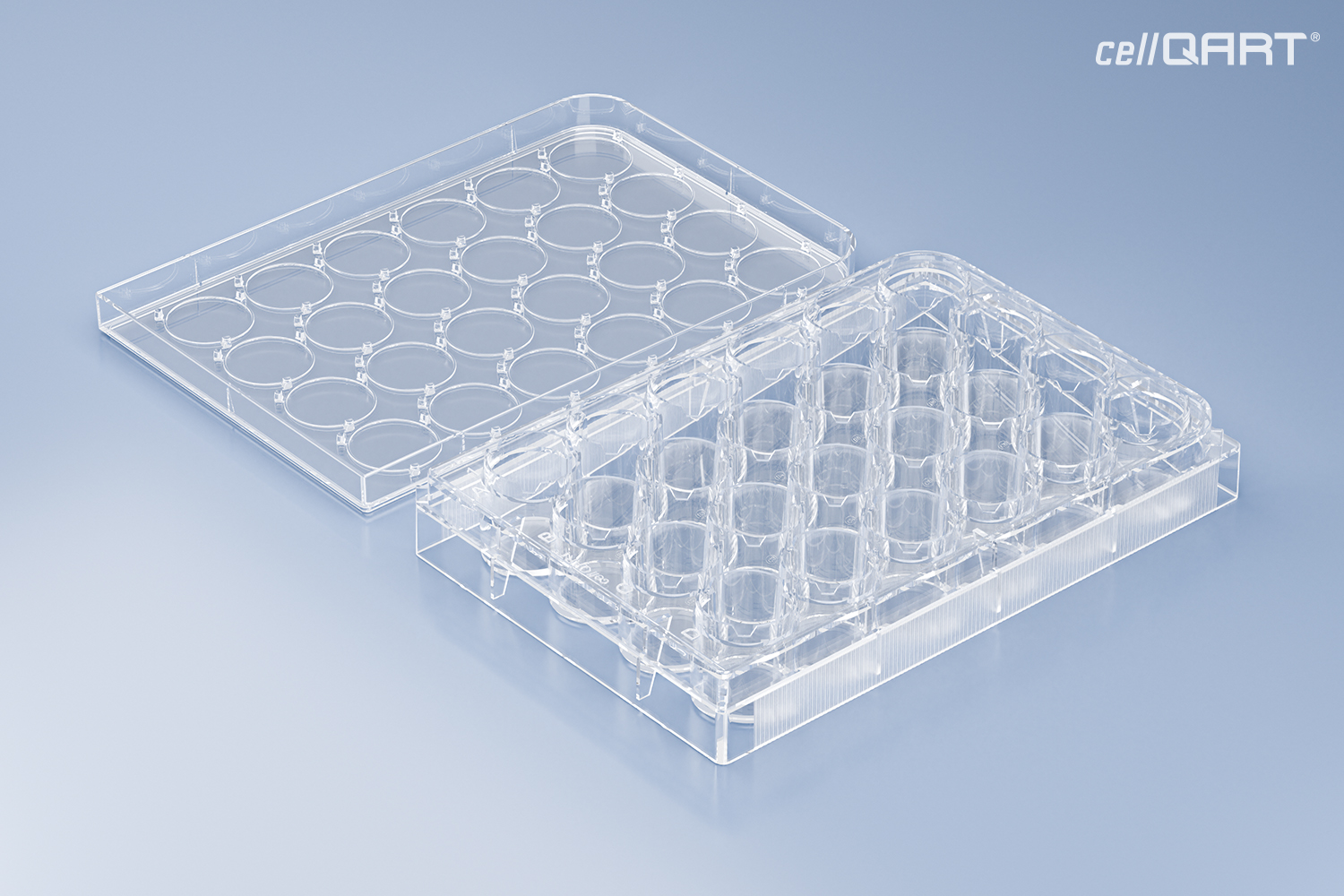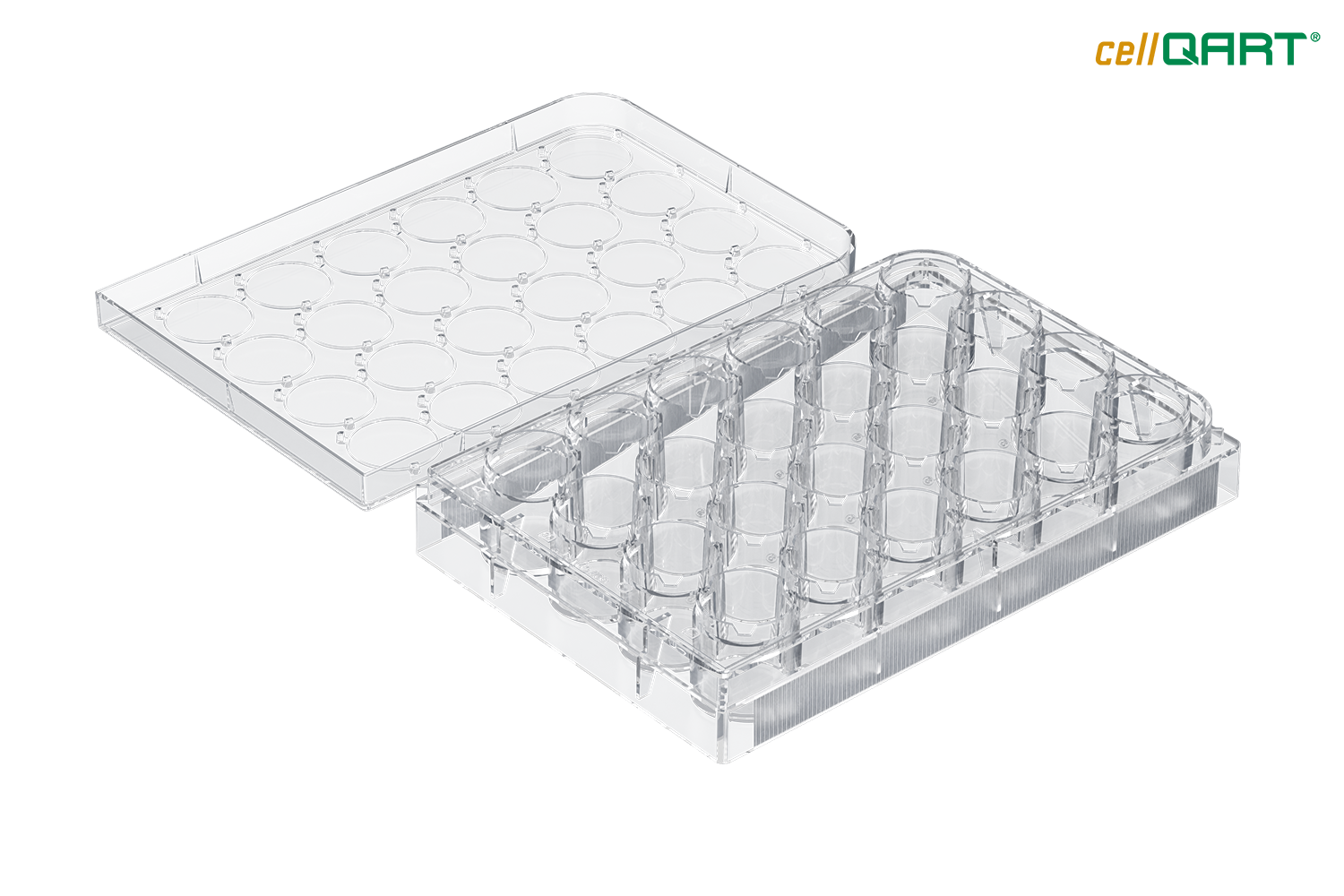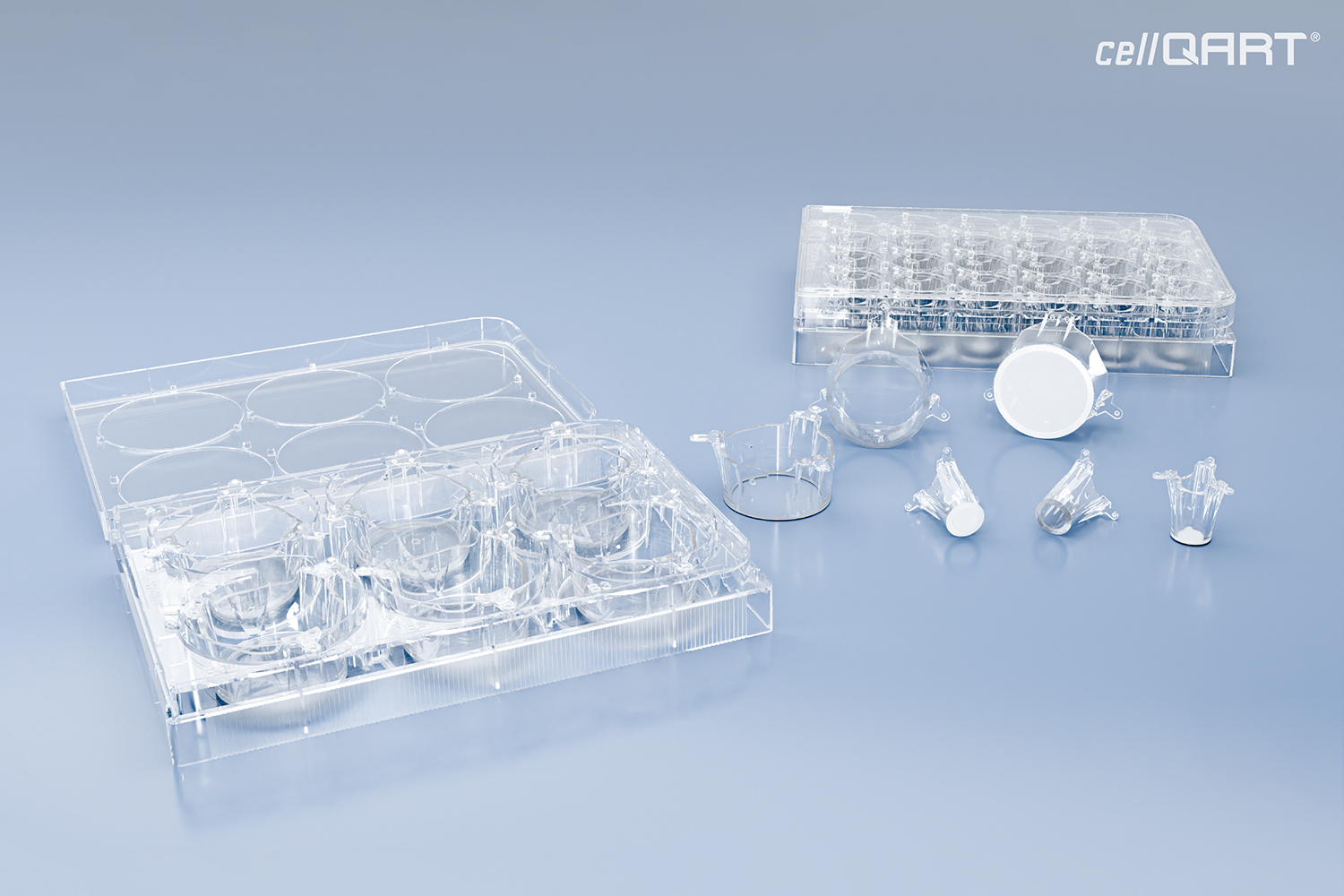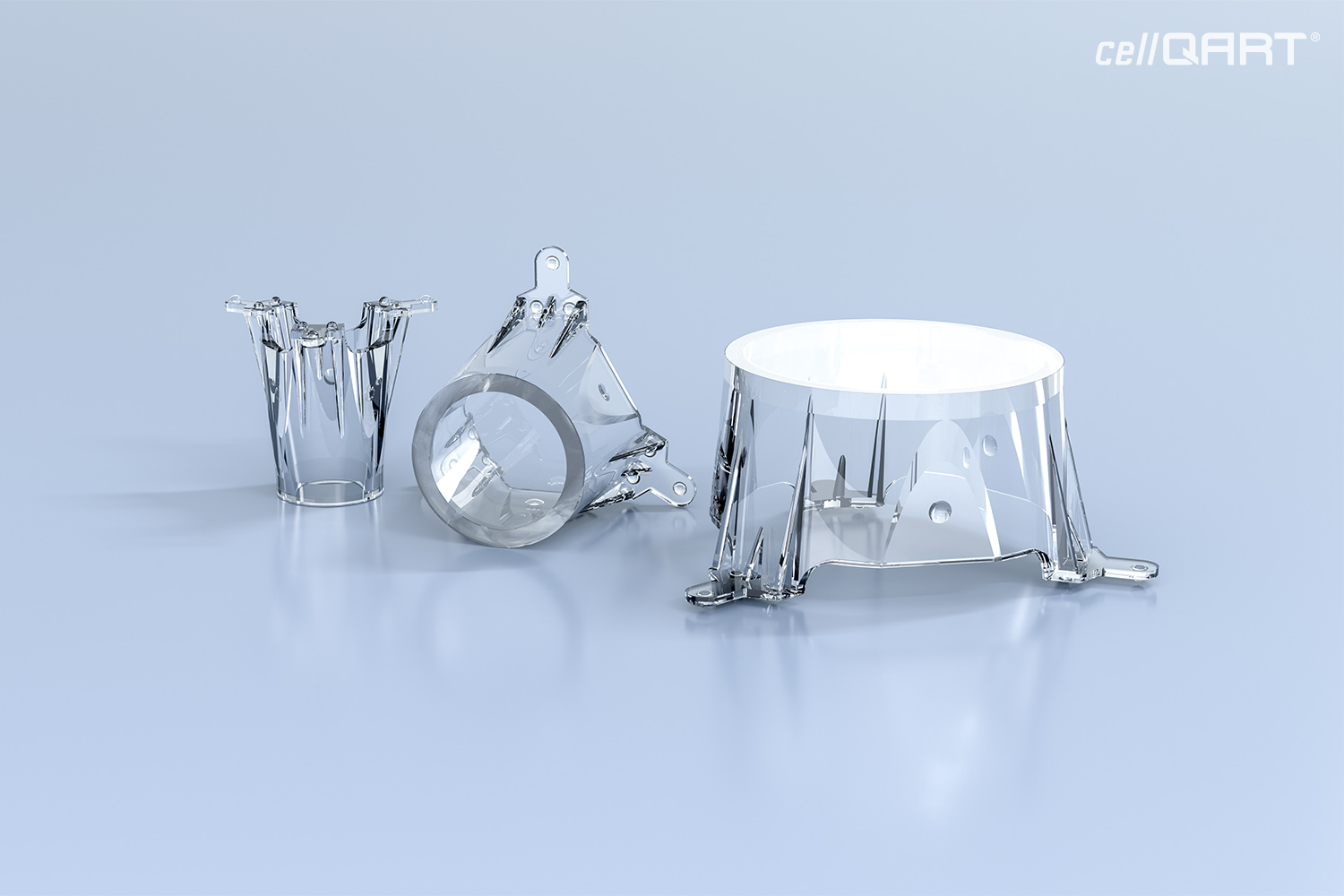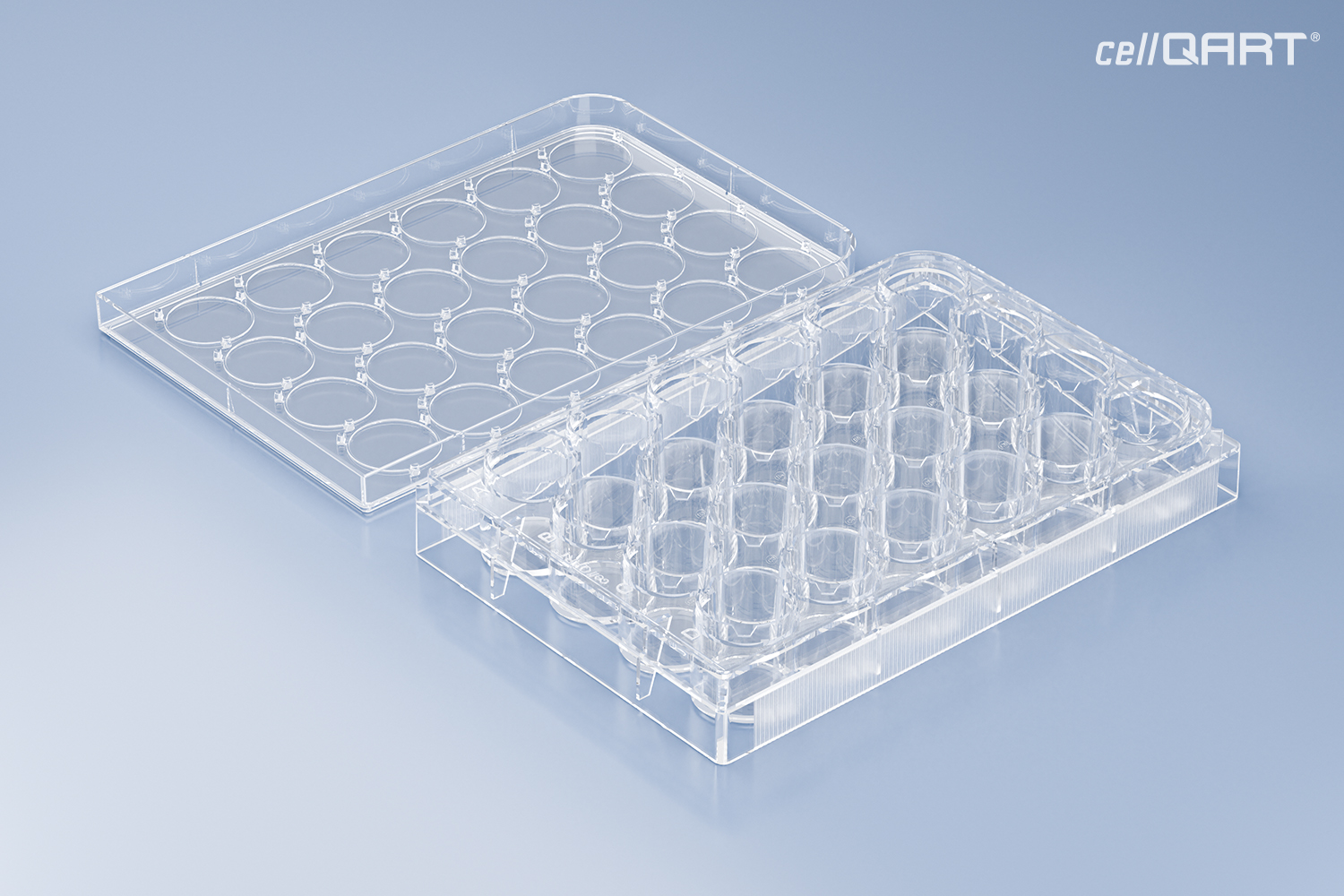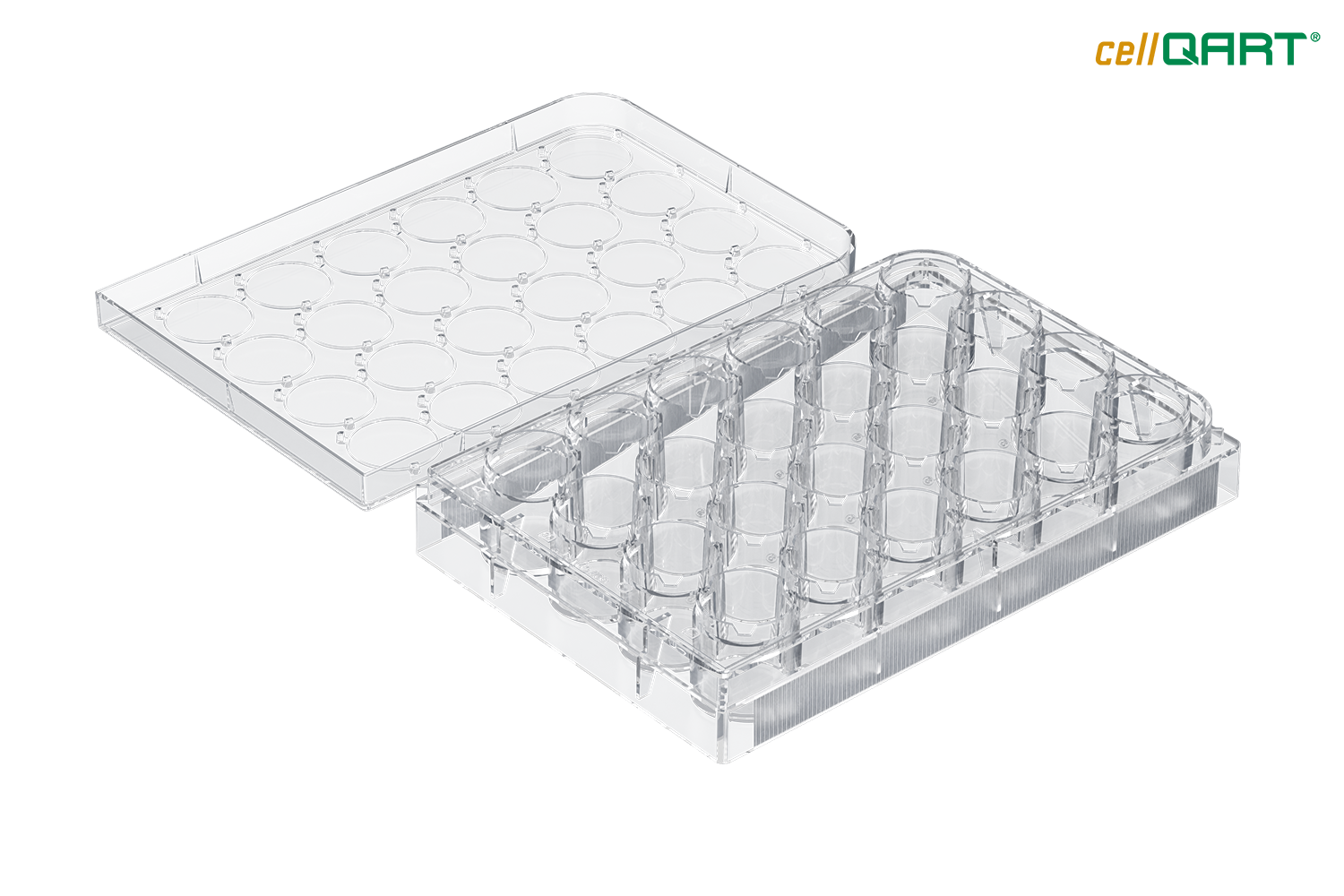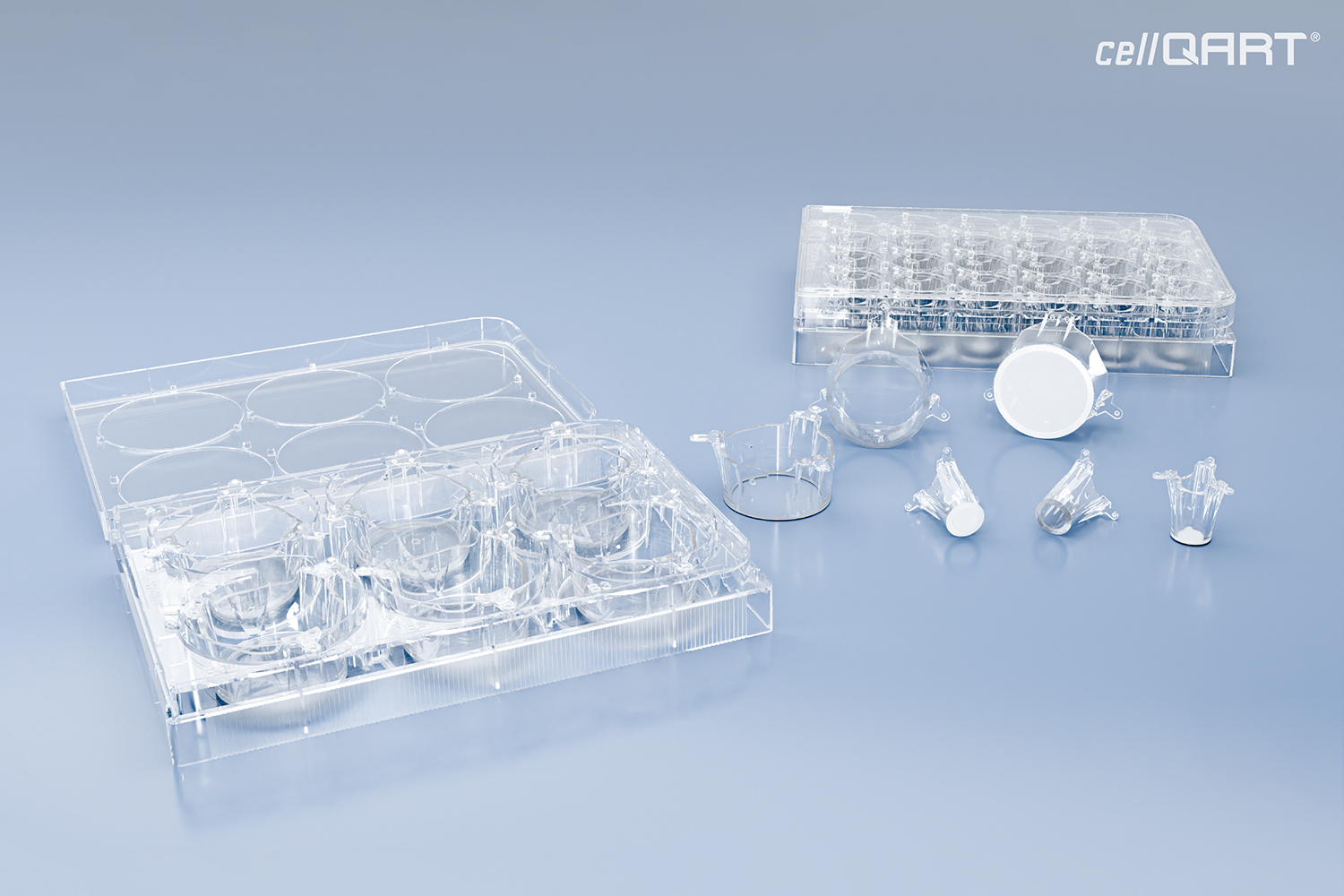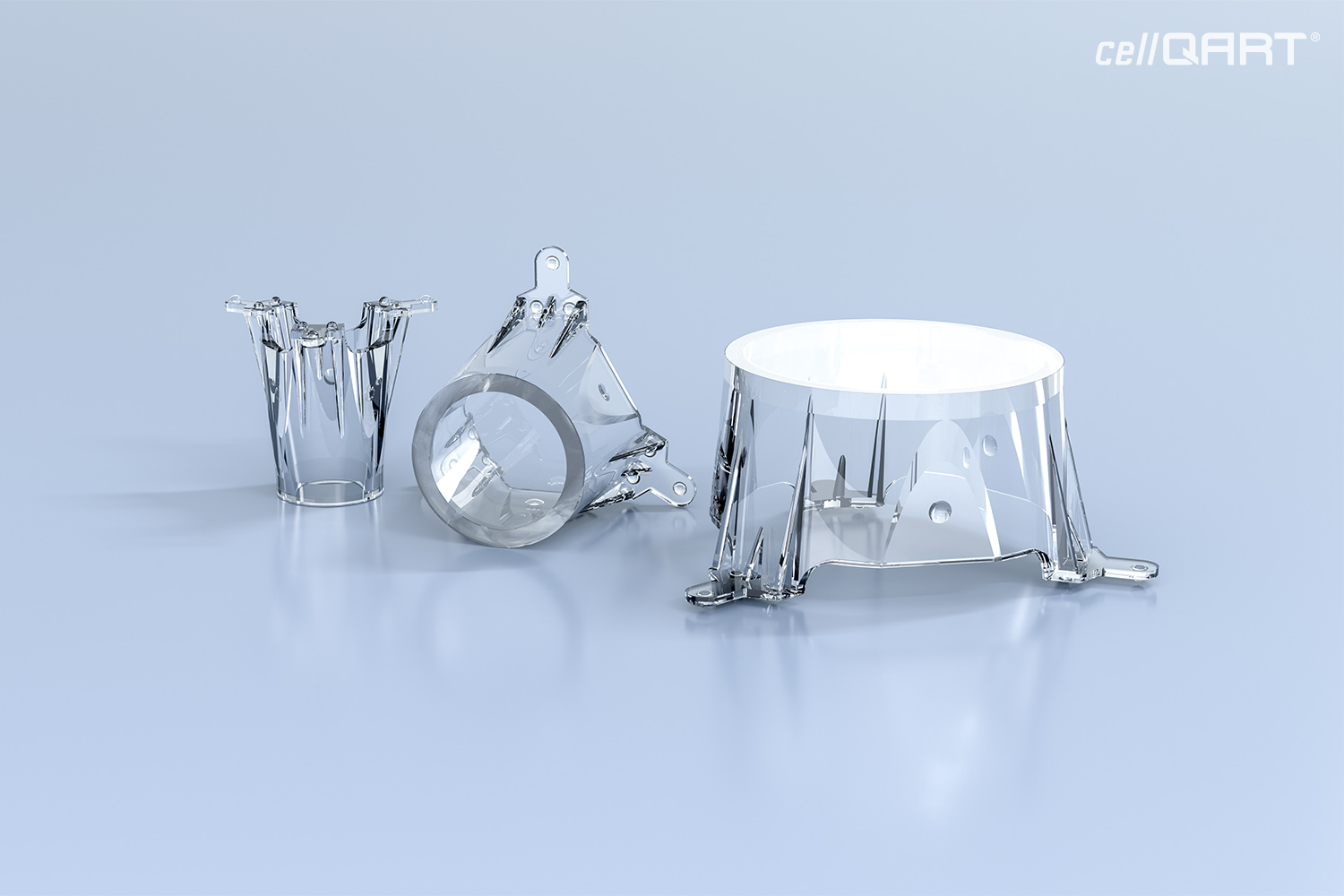 €25.00* / per Box
Quantity per box:
4 Well Plate(s)
(€6.25* / 1 Well Plate(s))
Let our product advisor find the right product for your application or contact us.
24-Well Empty Plate
24-Well Empty Well Plates for any cell culture inserts. The Well Plates are sterile and 100% compatible with the cellQART® Inserts. 4 Well Plates per box.
Our Empty Well Plates are especially designed for our cellQART® Inserts
The lowered edges at the top of the well perfectly fit the Insert dimensions and keep the Insert arms in the same position – even during pipetting
The arms of the wells have 11°-rotated positioning to prevent overlapping and cross-contamination
Embossed spots on these arms and distance holders on the lid keep the Insert in place within the well during transportation and maintain proper oxygen exchange
Condensation rings on the lid prevent cross contamination between wells
Product made in Germany
Technical data
| | |
| --- | --- |
| Usage: | Ideal for cellQART® Cell Culture Inserts |
| Pore size: | n/a |
| Membrane optics: | n/a |
| Well size: | 24-Well |
| Format: | Empty Plate |
| Quantity per box: | 4 Well Plates |
24-Well Empty Plate
Working volume Well:
0.6 – 1.5 ml
Well Plate dimensions:
23.1 x 127.76 x 85.48 mm (H x W x D)