Applications
Application reviews and reports of cellQART®
Air-liquid interface (ALI)
Airway epithelial cells grown at the Air-liquid interface (ALI) are fundamental to test aerosolized drugs, measure the health effect of air pollutants and tobacco, model respiratory diseases and study infections like SARS-CoV-2, among others. Learn the basics of ALI cultures in this mini review!
Endothelial cell cultures
Transepithelial-Transendothelial Electrical Resistance (TEER)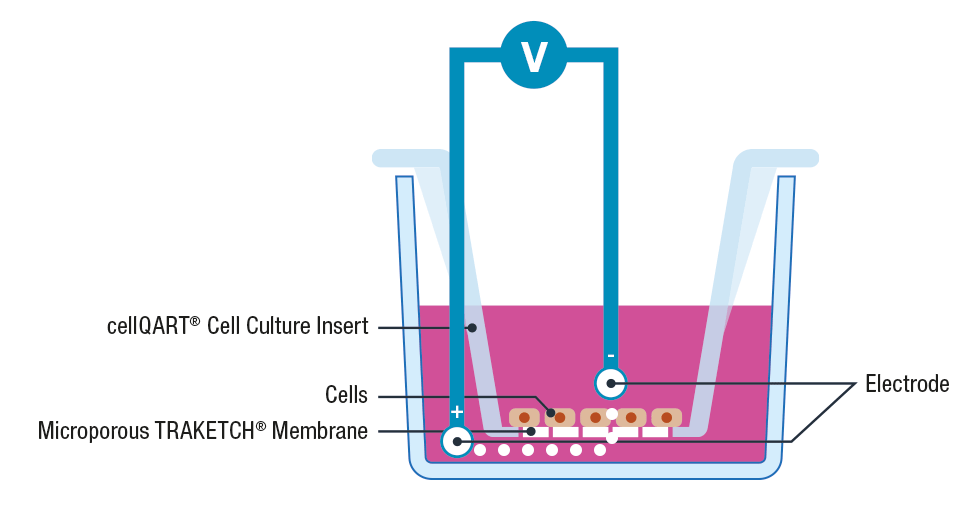 TEER is a non-invasive technique to monitor the in vitro integrity of barrier tissue models grown on Cell Culture Inserts. TEER assays help to elucidate mechanisms of barrier function, drug transport and to understand diseases where barrier tissues are compromised. Learn more about TEER here!
Transport and permeability studies