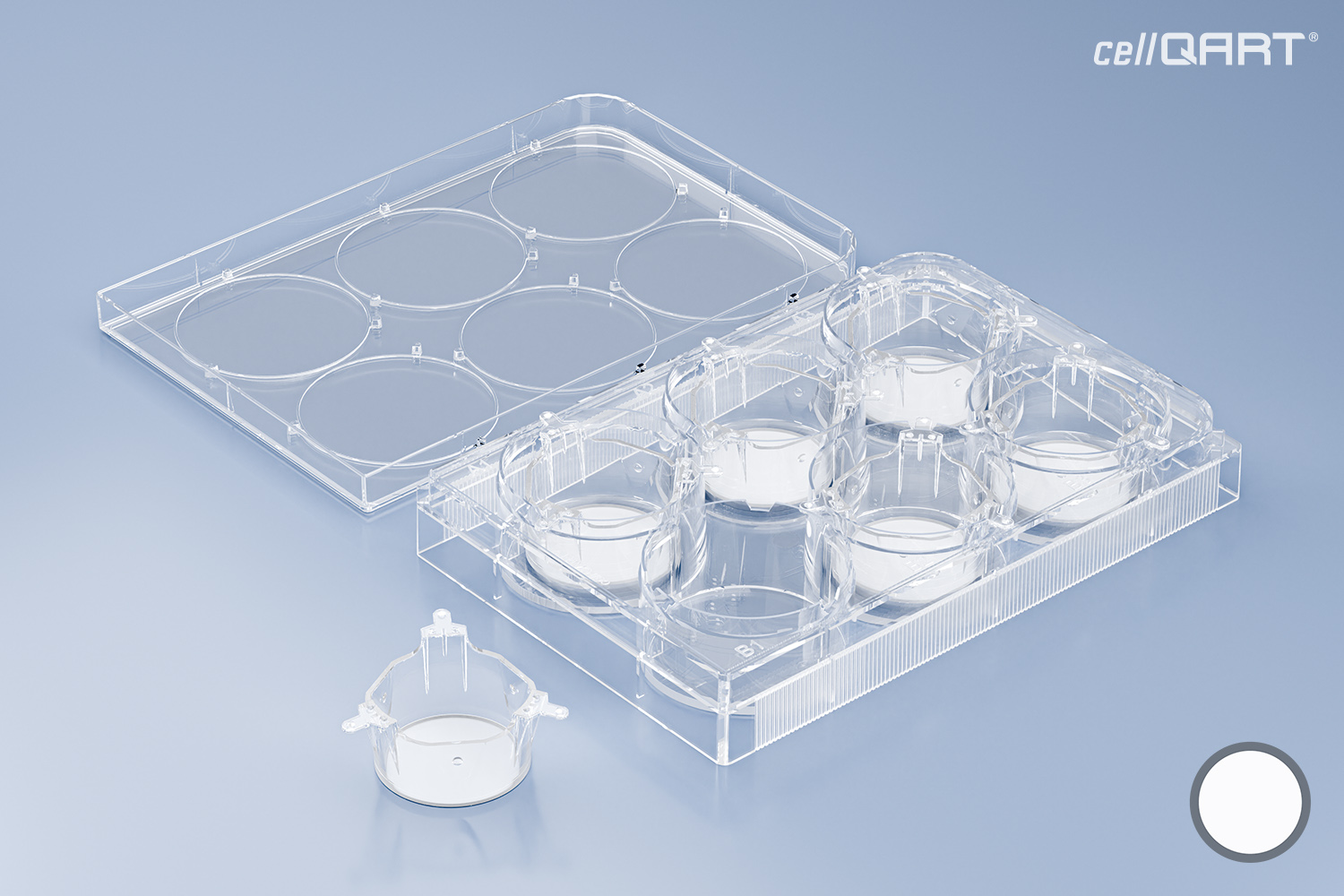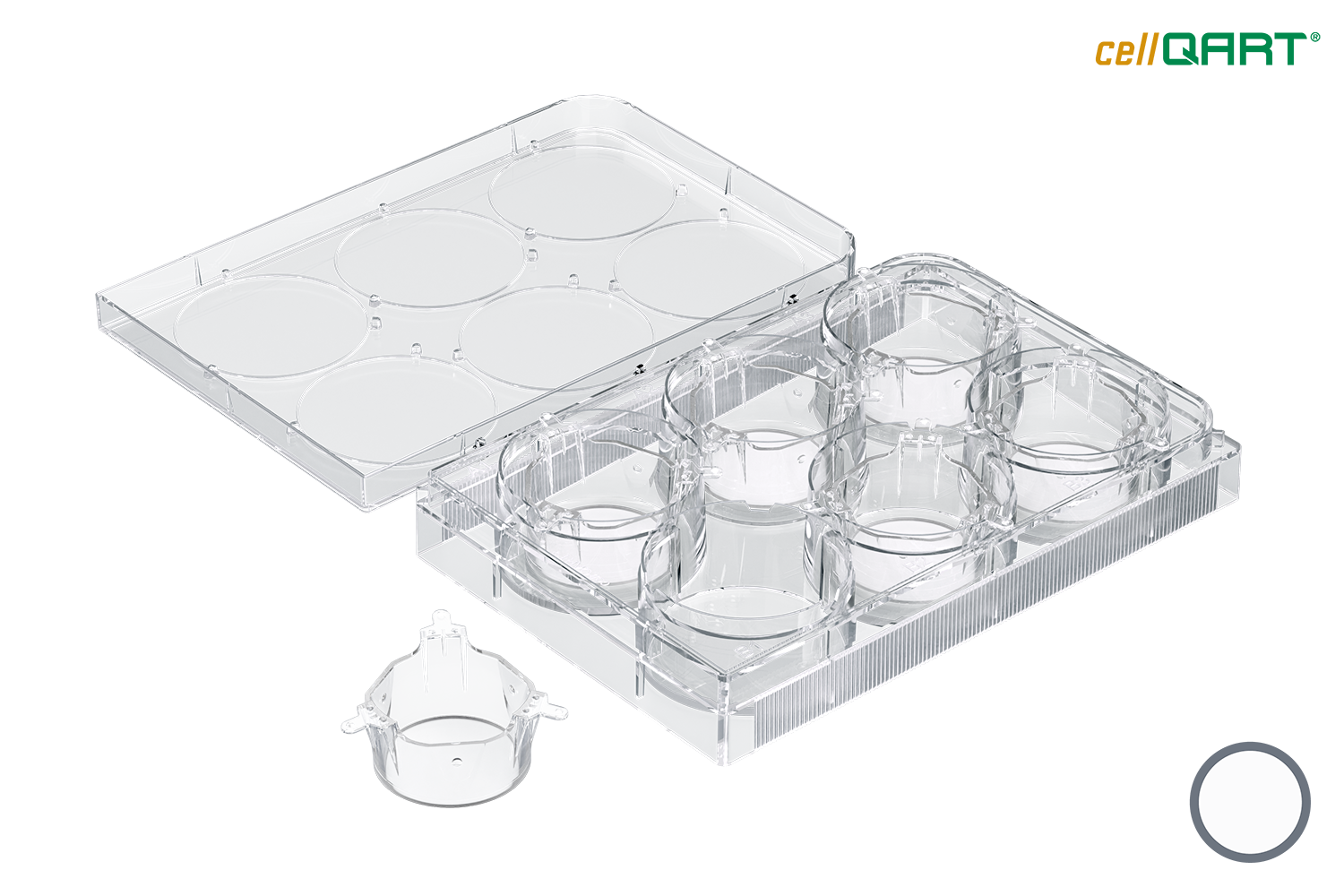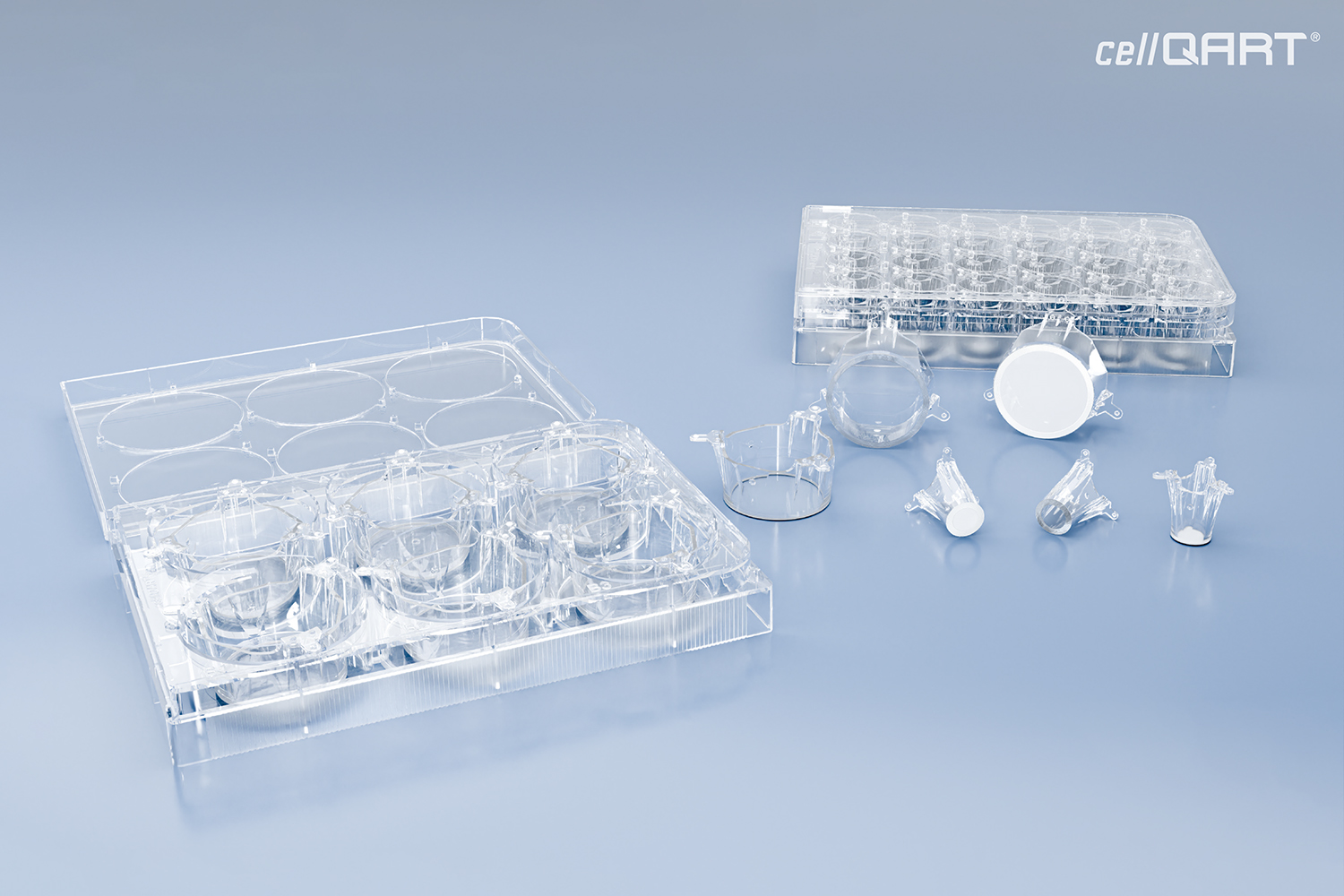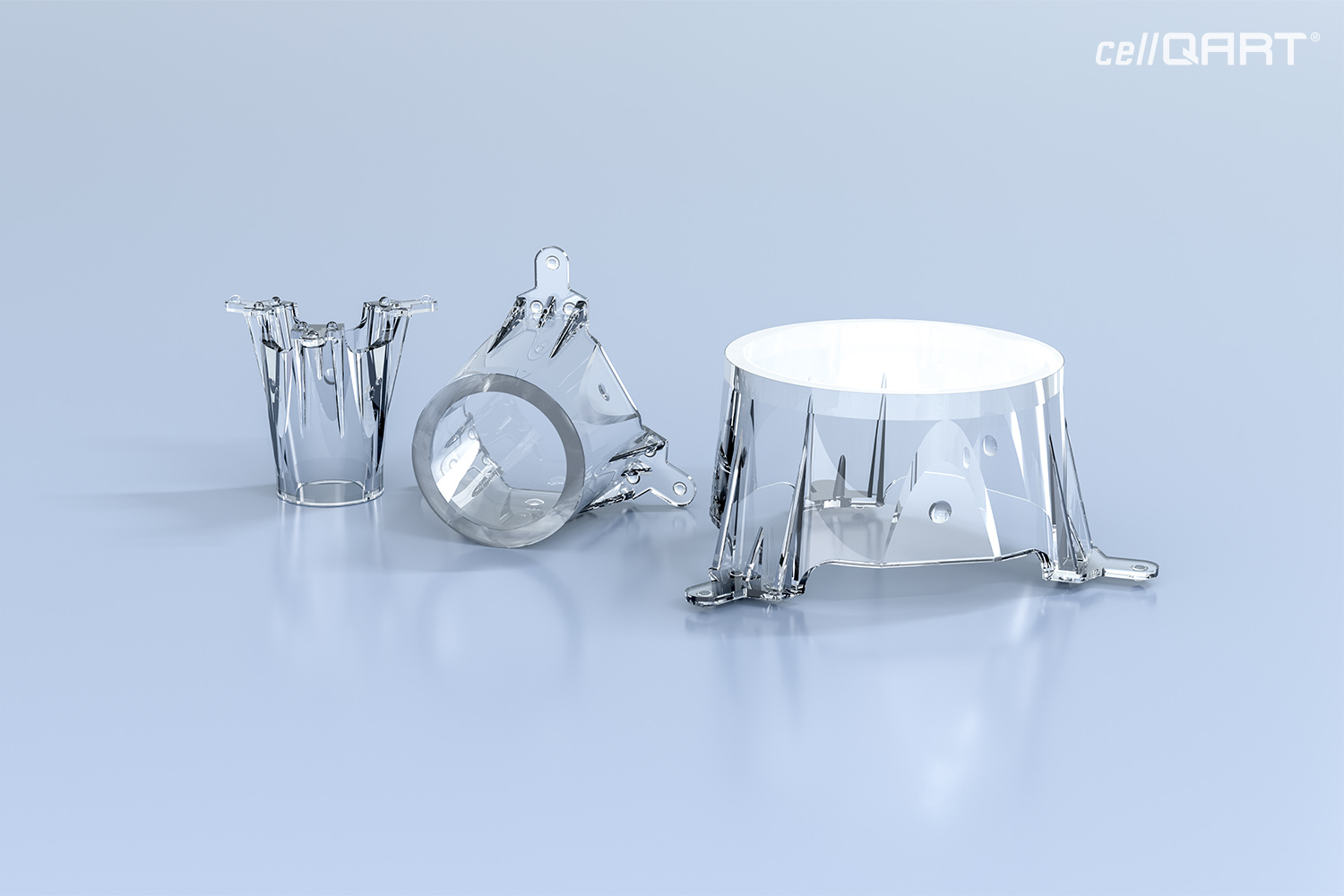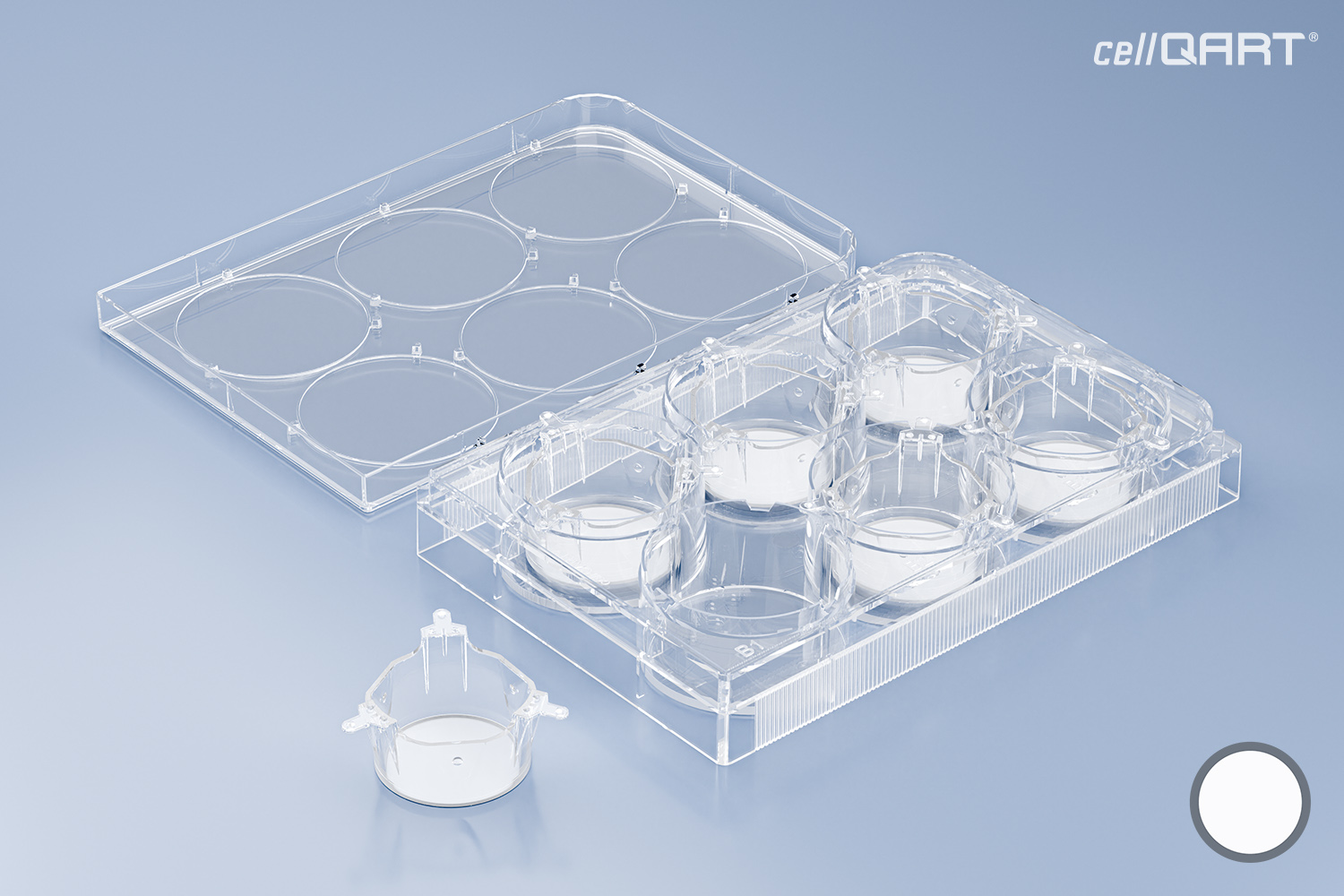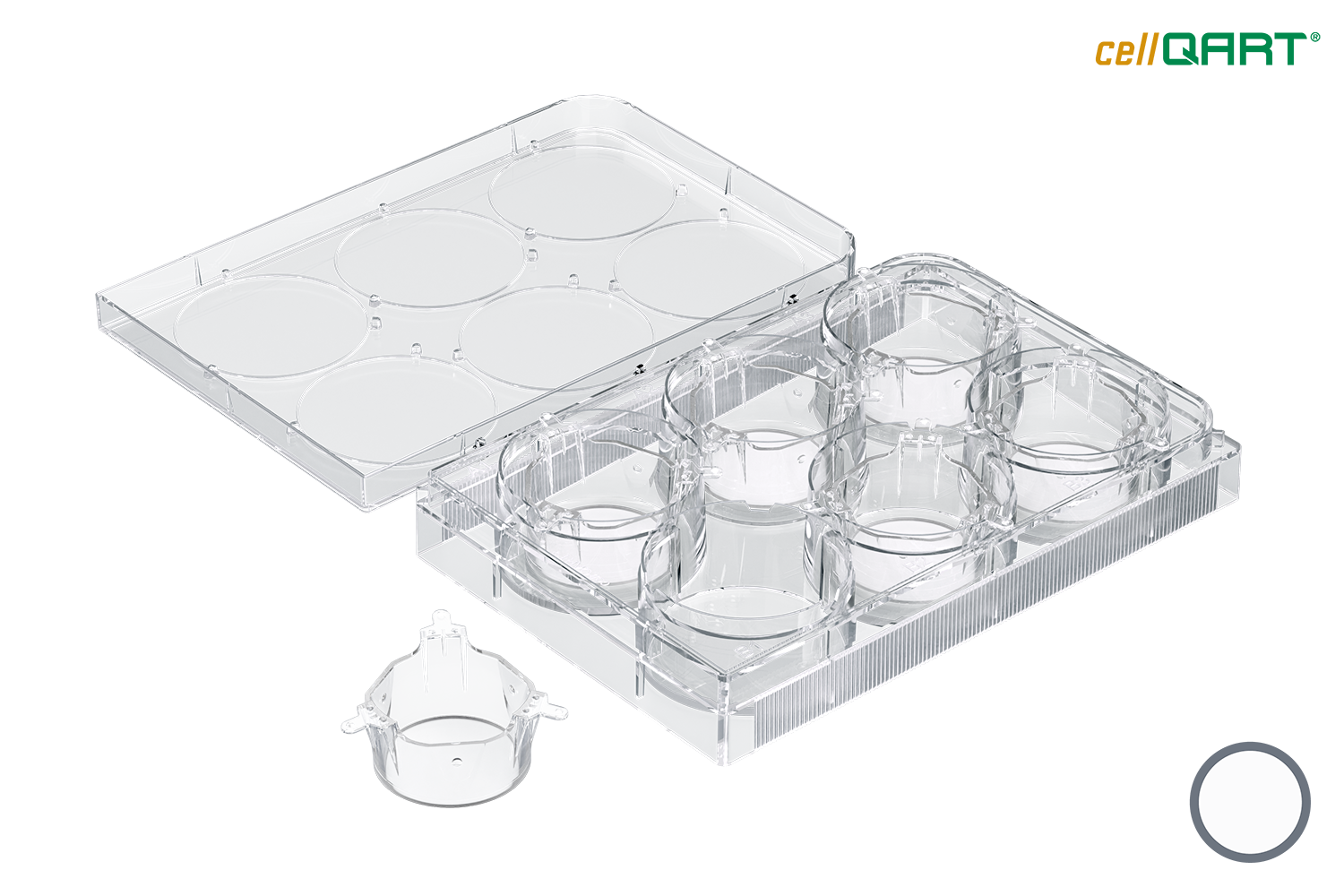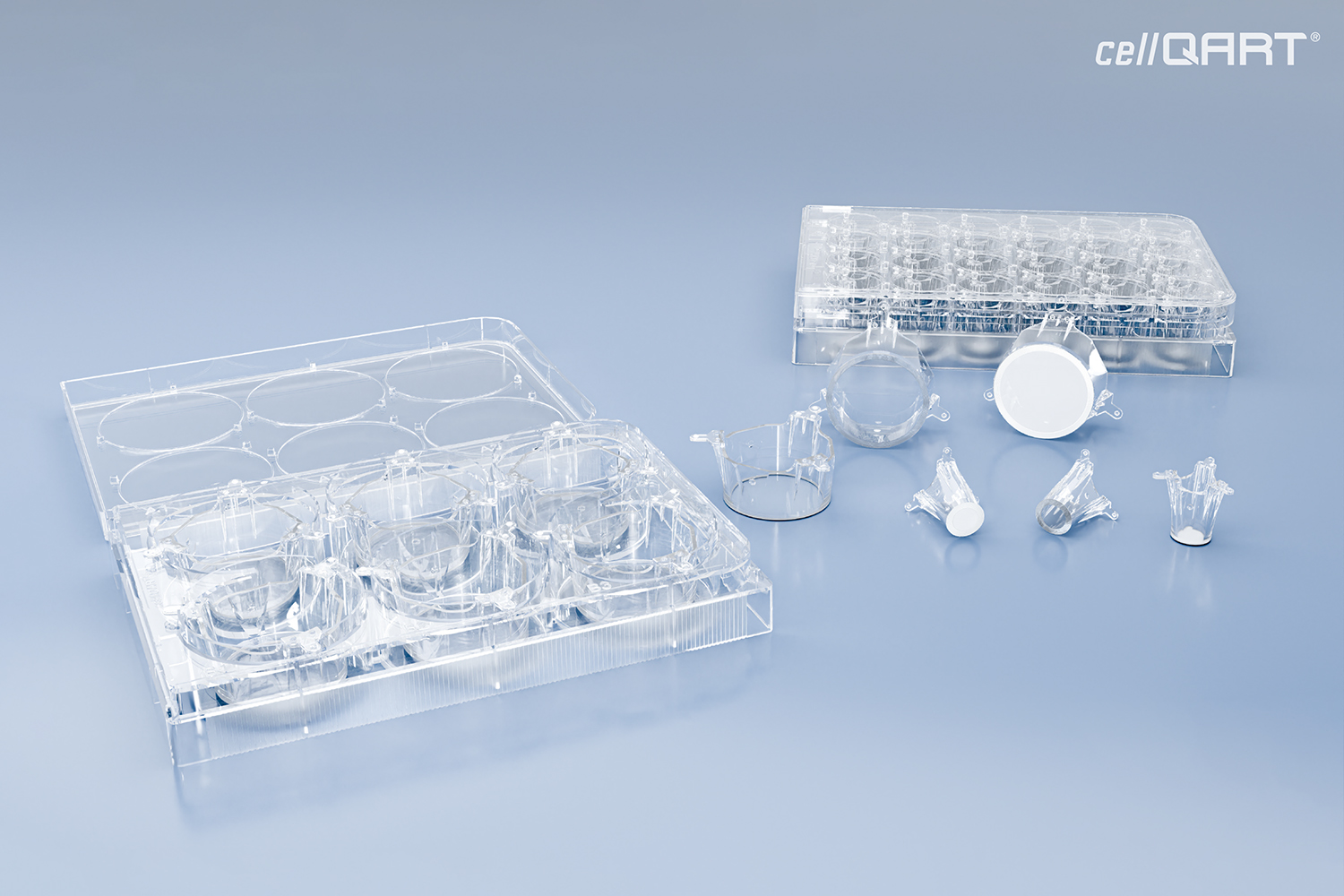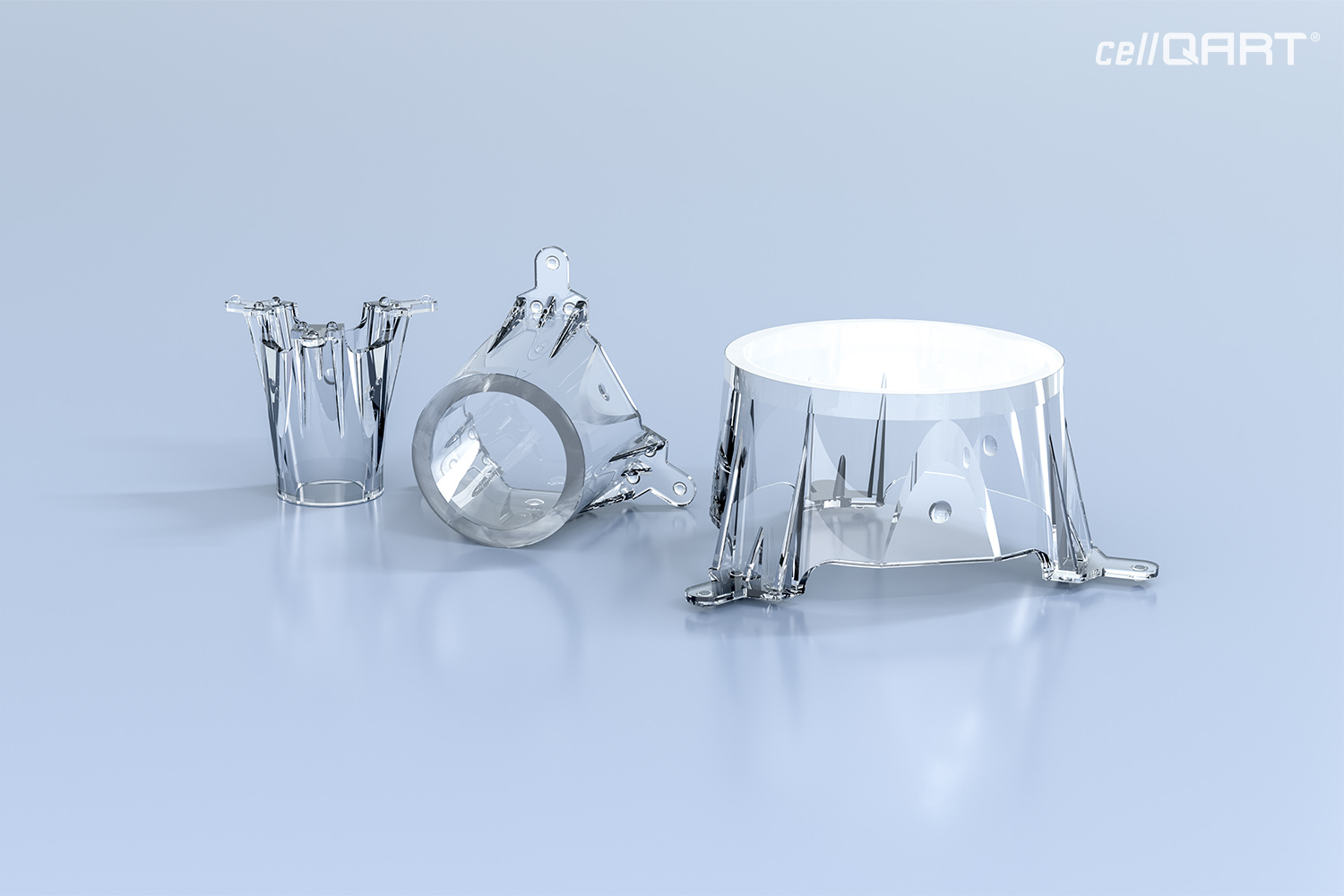 €119.12* / per Box
Quantity per box:
24 Insert(s)
(€4.96* / 1 Insert(s))
Let our product advisor find the right product for your application or contact us.
6-Well Plate 0.4 µm PET translucent (FP)
6-Well Hanging Inserts fully pre-loaded in Well Plates, PET membrane, pore size 0.4 µm, translucent optics (100 × 106 pores per cm2). The Inserts are tissue culture treated and sterile. The Well Plates are supplied sterile and pre-loaded with cellQART® Cell Culture Inserts. 4 Well Plates fully pre-loaded per box.
TC treated membrane
Gamma sterilized product
100% membrane parameter consistency
Product made in Germany
Technical data
| | |
| --- | --- |
| Growth area per Insert: | 4.5 cm² |
| Membrane material: | Polyethylenterephthalate (PET) |
| Membrane thickness: | 11.5 ± 2 µm |
| Membrane treatment: | Tissue culture treated |
| Usage: | Ideal for fast cell growth / barrier formation |
| Pore size: | 0.4 µm |
| Membrane optics: | Translucent |
| Pore density: | 100 x 10⁶ pores per cm² |
| Well size: | 6-Well |
| Format: | Fully pre-loaded Well Plate |
| Quantity per box: | 4 Well Plates, 6 Inserts per Well Plate |
6-Well Plate 0.4 µm PET translucent (FP)
Ø A = Inner Diameter:
23.9 mm
Ø B = Outer Diameter :
26.9 mm
H = Height:
16.3 mm
Growth area:
4.5 cm²
Working volume Well:
2 – 4 ml
Well Plate dimensions:
23.1 x 127.76 x 85.48 mm (H x W x D)
Distance from Insert bottom to well bottom:
1mm